Watch|
OnDemand until August
Starring|
Hayley Atwell (Peggy Carter); James D'Arcy (Edwin Jarvis); Chad Michael Murray (Jack Thompson; Enver Gjokaj (Daniel Sousa); Shea Whigham (Roger Dooley); Lyndsy Fonseca (Angie Martinelli); Bridget Regan (Dottie Underwood); Dominic Cooper (Howard Stark)
Rating|
A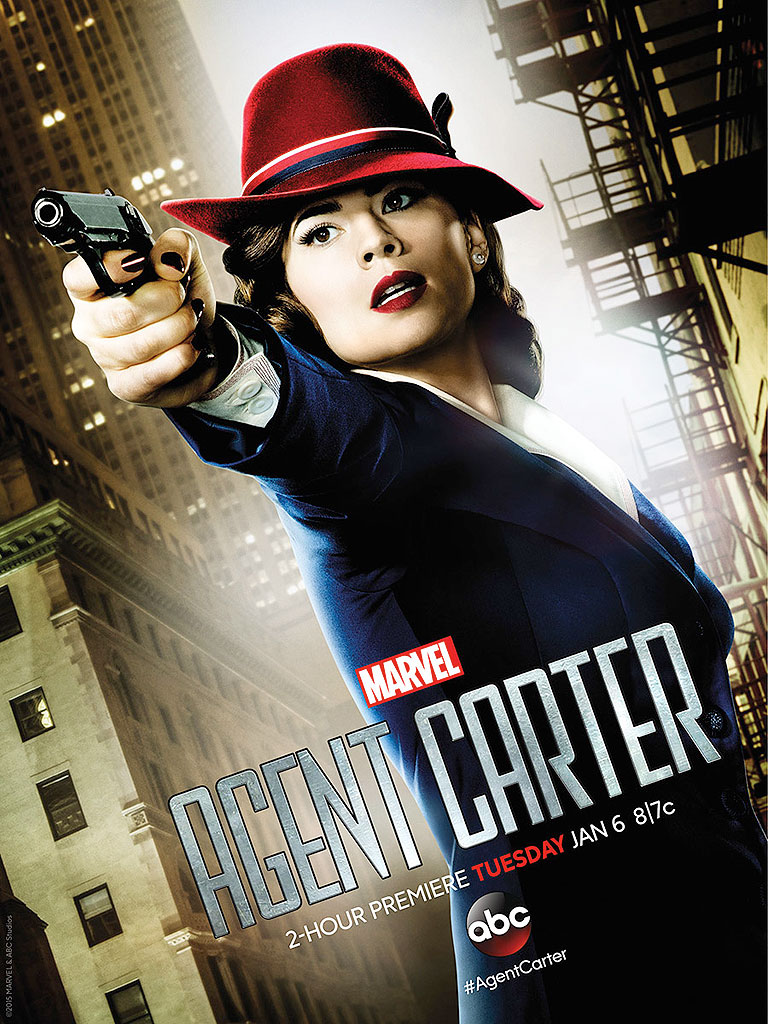 What a show. I have no idea why it took me so long to watch, seeing as I was watching it live for the longest time. Somehow, the last two episodes slipped me by and I couldn't finish it until recently.
I love, love, love this show. It's not my favorite Marvel show (
Daredevil
has claim to that spot) but it's a close second. The noir, mystery themes. The stunning and alluring characters. The way it hinted at the "future" of the marvel universe and founding of SHIELD. And, most of all, the actors.
There is so much one could say about this cast. Top notch casting. Each character was uniquely portrayed and given the right amount of development. I think, had I to pick one actor to give all the accolades, I would give them to James D'Arcy. His turn as Jarvis was equal parts comic relief and superhero of the show. Of course, Hayley Atwell is the most remarkable. Peggy Carter may very well be the best female character on television right now (certainly my favorite marvel lady to grace the screen) and only because of the bombshell behind her.
The fact that there was only a limited number of episodes also helped. The plot wasn't staunched in any way and was able to freely tell the story. It took twists and turns I didn't see, played risky with some of the characters, but really made its way into my heart.
When does the box set come out because I need to buy that now!